MJ's Pizza & Grille
445 Stockton St, Jacksonville, FL 32204
Order now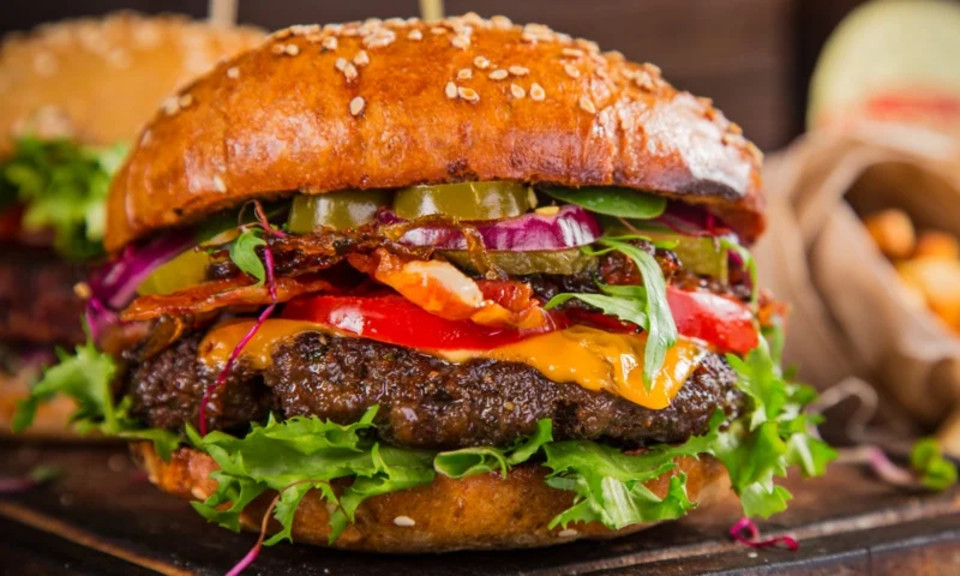 Dawnmarie
Food was decent considering the price points and impressive selection, no real complaints. When ordering, it wasn't clear that fries came with the burger (that may have been my oversight), so we didn't need the extra fries I paid for. Also, when ordering the salad, there was no option to select (1) small salad for $3.99. I had to purchase two, which seemed odd. The onions smelled a little old so I took them off. The romaine and tomatoes in the salads were fresh. Food arrived surprisingly quickly and 100% as ordered, despite our numerous special requests due to picky eaters and food intolerances. Overall a great grubhub experience and we will definitely be ordering from this restaurant again.
Keniesha
AMAZING!!!!!!!! is all I can say about the Philly steak I just received.. The portion size of this meal is most def lunch and dinner kidding I can put it down it's to juicy.. The flat bread had the right amount of crunchiness around the edges and I'm enjoying some of the filing falling out so I can scoop IT up with these fries.. The zeppoles are good but there a little cold.. The guy who brought my food was very courteous also.. Amazing job guys can wait to try something else
Ashley
If you live or work in the Riverside, San Marco, or Avondale area (or happen to be around) this is the ONLY place you need to order from. They stand behind their quality and everything on the menu is exceptional. Most orders are large enough to share but you won't want to. Warning: it's addicting!
Kelly
Im not sure if yall are under new management or what. But the food I had last night was the absolute best food Ive ever had from you guys! The salad was amazing with the added details, and the pizza could not have been more perfect! Whatever youre doing, keep doing it!
Richard
Pizza was piping hot and tasted amazing. I even took leftovers to work for lunch the next day. The crust was a nice & thin with the perfect amount of toppings. I'm so glad I found out about this place through GrubHub, I'll definitely order from them again.
Ashton
Order was delivered sooner than expected. Food was hot and delicious as always.

When we want pizza or calzones we come back for MJs
Christopher
Food is always good from here. The pizza, burgers, and wings are always tasty.
Leslie
Food was amazing and hot on arrival. Delivery guy was also very nice.
About us
Calzones, Dinner, Lunch Specials, Pizza
Today

Delivery: 10:30 AM - 8:30 PM

Takeout: 10:30 AM - 8:30 PM

Delivery

Monday:

10:30 AM - 8:30 PM

Tuesday:

10:30 AM - 8:30 PM

Wednesday:

10:30 AM - 8:30 PM

Thursday:

10:30 AM - 8:30 PM

Friday:

10:30 AM - 8:30 PM

Saturday:

10:30 AM - 8:30 PM

Takeout

Monday:

10:30 AM - 8:30 PM

Tuesday:

10:30 AM - 8:30 PM

Wednesday:

10:30 AM - 8:30 PM

Thursday:

10:30 AM - 8:30 PM

Friday:

10:30 AM - 8:30 PM

Saturday:

10:30 AM - 8:30 PM